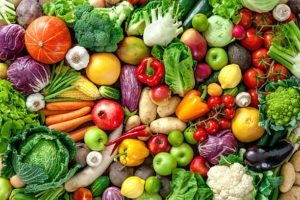 Mom was right. Eating all your veggies does help you grow up to be strong — specifically in beating the odds against heart attack, stroke or other cardiovascular disease. According to the American Heart Association, diets higher in plant foods and lower in animal-based foods are linked to better heart heath.
New research published in the Journal of the American Heart Association, the Open Access Journal of the American Heart Association/American Stroke Association, shows that people who ate the most plant-based foods overall had a:
16% lower risk of having a cardiovascular disease such as heart attacks, stroke, heart failure and other conditions;
32% lower risk of dying from a cardiovascular disease and
25% lower risk of dying from any cause compared to those who ate the least amount of plant-based foods.
"Our findings underscore the importance of focusing on your diet," says Casey M. Rebholz, Ph.D., assistant professor of epidemiology at Johns Hopkins Bloomberg School of Public Health, Baltimore, Maryland, regarding the study. "There might be some variability in terms of individual foods, but to reduce cardiovascular disease risk people should eat more vegetables, nuts, whole grains, fruits, legumes and fewer animal-based foods."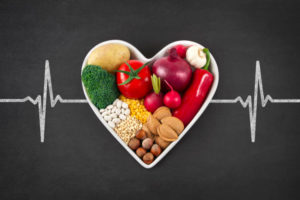 The American Heart Association recommends eating a mostly plant-based diet, provided the foods you choose are rich in nutrition and low in added sugars, sodium (salt), cholesterol and artery-clogging saturated and trans fats, says Mariell Jessup, M.D., the chief science and medical officer of the American Heart Association.
"For example, French fries or cauliflower pizza with cheese are plant based but are low in nutritional value and are loaded with sodium (salt)," Jessup says. "Unprocessed foods, like fresh fruit, vegetables and grains are good choices."
The American Heart Association suggests these healthy eating tips to help improve diet and achieve  more of a plant-based regimen:
Prepare food at home to control what is added.
Bring out the natural flavors in foods by using healthier cooking methods like grilling, braising, roasting, searing, and sautéing.
Add flavor with delicious herbs, spices, black pepper and citrus juices instead of sugar, salt and unhealthy fats.
And watch for/limit:
Salt/Sodium
Sugary drinks
Sweets
Fatty or processed meats – choose lean or extra-lean meats instead
The USDA advises varying your veggies to help incorporate more veggies into meals. For example, the USDA says to plan some meals around a vegetable main dish, such as a vegetable stir-fry or soup. Then add other foods to complement it. Also, eat salads as main dishes and for lunch while going light on the salad dressing. And:
Include a green salad with your dinner every night.
Shred carrots or zucchini into meatloaf, casseroles, quick breads, and muffins.
Include chopped vegetables in pasta sauce or lasagna.
Order a veggie pizza with toppings like mushrooms, green peppers, and onions, and ask for extra veggies.
Use pureed, cooked vegetables such as potatoes to thicken stews, soups and gravies. These add flavor, nutrients, and texture.
Grill vegetable kabobs as part of a barbecue meal. Try tomatoes, mushrooms, green peppers, and onions.
Keeping in mind that healthy eating starts at home, the American Heart Association offers these tips on cooking more meals at home. This simple act gives everyone in the family an opportunity to build better eating habits, one plate at a time.
Click Here for Cooking Skills Tips
Here's to happy, healthy eating!
The professionals at Great Care are available to talk with you and your family about all of your home care needs, including respite care. Great Care is a non-medical in-home care agency providing quality and affordable elder care in Fishers, IN and the surrounding areas. Call (888) 240-9101 for more information.