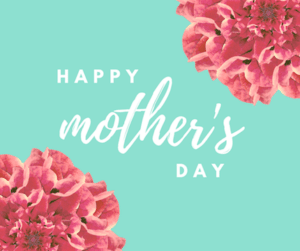 Great Care loves Mom. She brings us the greatest gift of all, the amazing gift of life. So why not go above and beyond to bring her the joy she so most certainly deserves?
Brunch!
Trending in popularity these days, brunch is that beautiful combination of breakfast and lunch that has become a staple in the American dining experience. The best part about brunch is all the possibilities for lighter alternatives to mid-morning-afternoon meals. From California avocado toast to fresh fruit crepes, the brunch menu can offer a host of nutritional options. Try these at home!
California Avocado Toast Three Ways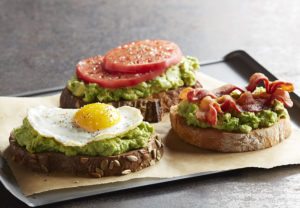 "Mashed or sliced California Avocados on toast are easy and delicious for breakfast (brunch, lunch) or for a snack, and can be added to in many different ways to for a craveable taste sensation," says California Avocado. "Here are three favorite ways to top California Avocado Toast."
California Avocado Toast with Fried Egg
Toast 1 slice bread and spread with 1/2 ripe, Fresh California Avocado (mashed or sliced). Spray a small nonstick skillet with cooking spray and fry one egg as desired.
Place cooked egg onto avocado toast, sprinkle with salt and pepper if desired.
California Avocado Toast with Heirloom Tomatoes
Toast 1 slice bread, spread with 1/2 ripe, Fresh California Avocado (mashed or sliced) and 2 slices heirloom or beefsteak tomato.
Top with fresh cracked pepper and sea salt to taste.
California Avocado Toast with Bacon
Toast 1 slice bread, spread with 1/2 ripe, Fresh California
Avocado (mashed or sliced) and 2 slices cooked bacon.

Fruit 'n' Cream Crepes
Instructions
1/3 cup 2% milk

2 tablespoons beaten egg

1/4 teaspoon vanilla extract

1/4 cup all-purpose flour

1-1/2 teaspoons confectioners' sugar

1/4 teaspoon baking powder

Dash salt

2 teaspoons butter, divided
Filling:
2 ounces cream cheese, softened

3 tablespoons plus 1/2 teaspoon confectioners' sugar, divided

4 teaspoons 2% milk

1/8 teaspoon vanilla extract

1/3 cup each fresh blueberries, strawberries and raspberries
Instructions
1. In a small bowl, combine the first seven ingredients. Cover and refrigerate for 1 hour. 
2. In an 8-in. nonstick skillet, melt 1 teaspoon butter. Stir batter; pour about 2 tablespoons into the center of skillet. Lift and tilt pan to evenly coat bottom. Cook until top appears dry; turn and cook 15-20 seconds longer. Remove to a wire rack. Make 3 more crepes, adding remaining butter to skillet as needed. 
3. For filling, in a small bowl, beat the cream cheese, 3 tablespoons confectioners' sugar, milk and vanilla until smooth. Spread 1 rounded tablespoon on each crepe; top with 1/4 cup fruit and roll up.
4. Sprinkle with remaining confectioners' sugar. Yield: 2 servings.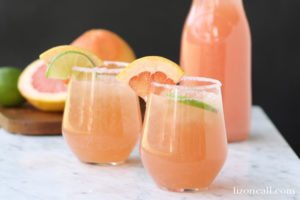 Sparkling Grapefruit Party Punch
This sparkling grapefruit party punch would make a great Mother's Day brunch punch.
Ingredients
3 cups ruby red grapefruit juice
¼ cup fresh lime juice
1 cup simple syrup
1 liter ginger ale
slices of grapefruit and lime for garnish
ice
Instructions
Combine grapefruit juice, lime juice and simple syrup in a pitcher.
Add ice to punch bowl.
Pour juice mixture into punch bowl and then add ginger ale and fruit slices to punch.
If serving into individual glasses, fill glass ½ full of ice, pour juice mixture over ice filling glass ½ full, then top with ginger ale.